Certified Quality Boilers,
Pressure Vessels and Heat Exchangers
For Industries, Processing Plants and Institutes
Our products are made with the highest quality materials, fabricated using the latest and most efficient processes and have been tested and certified by experienced and authorized inspectors and compliant to the latest Code of Construction / Standards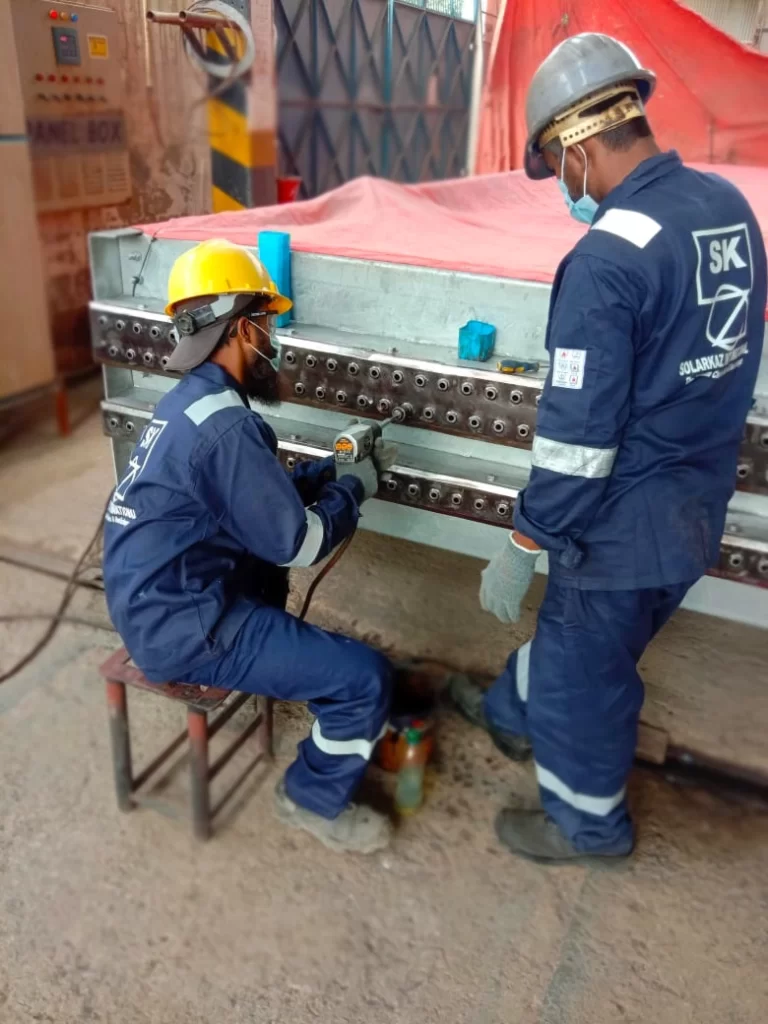 The Ultimate Choice in Boilers, Pressure Vessels and Heat Exchangers
Solarkaz International established in 2001 is one of the largest manufacturers of Boilers, Pressure Vessels and Heat Exchangers with over 900 projects delivered to major corporations nationwide and internationally.
Solarkaz products have a reputation for being the best in the industry because of continuous research and development, and cutting-edge technologies such as laboratory testing, paint processing, plasma cutting, and heat treating. Solarkaz International being an authorized/licensed ASME shop has strict adherence to quality with the QMS being monitored and controlled by ASME Authorized Inspector. Solarkaz International along with quality has also strict protocols when it comes to the health and safety of its family, also being an ISO 45001 certified company promotes ZERO ACCIDENT CULTURE.
Unparalleled Expertise, Technology and Resources
The first step to efficiency and cost savings is replacing old boilers with high-quality equipment that will provide years of reliable service.
Our heat exchangers, boilers, and pressurization systems are designed to operate at peak performance while providing high levels of efficiency.
Serving Over 450 Clients Internationally and Nationwide
We are market leaders in producing efficient and economical products compliant to the latest codes keeping in mind the timely execution and completion of the projects under strict HSE and QA/QC protocols.
Ready to Connect With Us?
 We offer you the best boiler technology, features and support.